---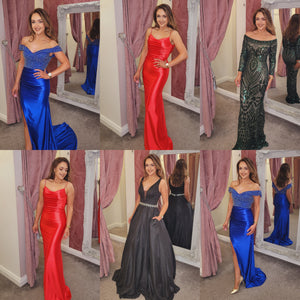 OCCASION WEAR
Our special occasion wear will not be for sale over the phone or via our website. It will be exclusive to our multi award winning boutique at 6a main street Gorey Co Wexford. Due to sizing fits, styles and shapes this is the best way for you to find the dress that feels perfect for you, alot of the time this is not the one people have picked from a social media post so trying on is always the best option with occasion wear. We have a number of stylits on hand to help you if you would like that too. Our full collection can be viewed in store with new arrivals coming weekly, and our social media will have sneak peeks!
---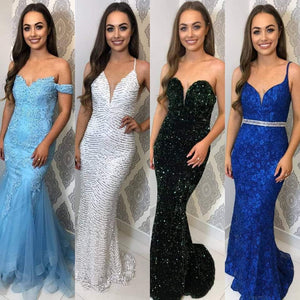 The Gown Gallery
---
We have a dedicated Debs dress boutique located at market square Gorey. Y25 N5D0 This is run on an appointment only basis. To book in TXT us on 0873309930 and we can help arrange your appointment. Please note we no longer carry our range of bridesmaid dresses and so we do not take bridesmaid bookings.
---
Just a little note to say that all items are standard sizing. We have listed what we believe to be the true size on all garments after we have measured them and had them fitted on and so we have resized a number of garments to reflect this.
We hope this makes your shopping experience more enjoyable xx
PS: A lot of items shown are modelled by a size 8/10 of Height: 5ft 5.
---
We use DPD couriers and we strive to get your deliveries out the day after an order is placed. Nationwide delivery costs €5.
---
Welcome to Liz Collins Boutiques ONLINE store. Mother and daughter team, Liz & Niamh source unique styles from every part of Europe, with the vision of bringing stunning styles at an affordable price point. For our full collections of occasion wear you can visit us at our boutique at 6a Main Street Gorey or check out our Facebook page www.facebook.com/lizcollinsboutique and instagram account @lizcollinsboutique showcasing the full range in store. For all our casuals you can visit The Casual Collection at 8 main Street Gorey.
---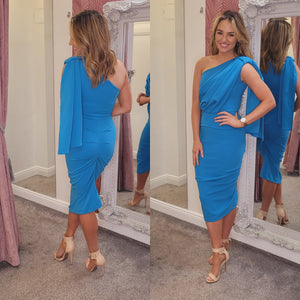 Occasion Wear
Please check out our social media to view our in store collections of occasion wear which we DO NOT SELL ONLINE. A visit to our beautiful boutique in Gorey is a must for this as due to sizing, fits and style variations these items really need to be fitted on to get the perfect fit and to ensure you feel comfortable and confident for your special occasion. As they are limited piece in store collections it also means we won't sell the same piece to anybody else for the same occasion.